Lightify Tunable White Bulb Basics:
The Lightify white tunable LED bulb is available on its own for about $30, or bundled with the gateway for about $55. Considering the gateway sells for about $30 as well, buying the bundle is a good way to go for your first bulb.


The bulb comes packaged as shown below, which includes a box slightly larger than the bulb in order to keep it safe inside and to provide enough surface area to detail what the bulb is capable of. In addition to confirming the capabilities of the bulb provided by the app (light appearance, dimming, remote power on/off), we see that it is a 60W equivalent bulb that draws 9.5W and puts out 805 lumens. Those specifications are fairly typical for an LED bulb of this style.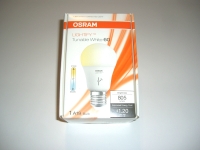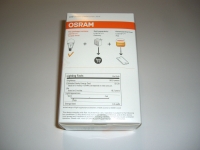 Inside the box we find the bulb nestled in a form fitting cardboard tray, and the only thing else you receive is a quick install guide. Installing the bulb itself is just about a no-brainer, as you just screw it in to any A19 socket. It doesn't need to be in a dimmable lamp or on a dimmable light switch, just get power to it and it will take care of the rest through the app.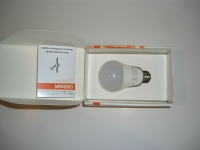 The bulb itself looks just like many of the LED bulbs I have been purchasing lately. The styling of LED bulbs seems to be every evolving, with some weird designs along the way (we'll see some of those later), but this look is definitely acceptable. The base of the bulb is sold white, and this surface features some brand identification, as well as some of the products technical specifications.