In Use - leakSMART Hub:
The first step to setting this up is to download the leakSMART app. Once this is done you create an account and wait for your emailed activation link. Next up you will need to activate your hub which is super easy following the built in step by step instructions. If for some reason the QR code doesn't work you can manually input the MAC address to get the hub associated with your account.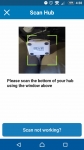 Once your hub is ready to go you can start adding devices by tapping "Add Devices" at the bottom of the home screen. I would recommend doing this before installing anything; especially the valve, just to make sure they are functional. Again the step by step instructions make getting your devices online super easy. After powering up the device you hit the pairing button and then in seconds the device is paired.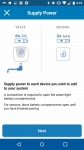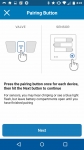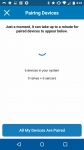 For water sensors you choose whether the device is for protection or detection. In the detect mode you will get notifications of a leak but it won't close the valve, this only happens when a sensor set to protect senses water. At first I wasn't sure why you'd want detect-only sensors then I thought about things like sump pumps, fish tanks etc. that may cause water issues but are not related to water supply. Even if you don't need it, it was a thoughtful addition. Another great feature is that the sensors will show up with a yellow asterisk after they are connected. Selecting the device will start a test of the sensor to ensure that it is working properly.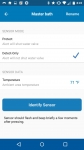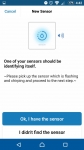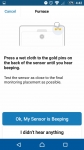 Once you have all of your devices connected you should take some time to get familiar with the app and its settings. As you can see below, when you first open the app you will get the Home screen. At the very top you will see a status bar, when all is well it will be green and say "System OK" but if there is a leak this will be red and display "Leak Detected!"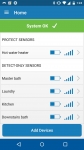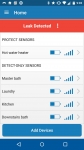 Below that you will see a list of you devices showing their name, current battery status and signal strength. Selecting any sensor will bring you to another screen where you can rename the device, change mode and see current temperature. Another cool feature is the Identify Sensor button. I wrote on all of my devices with a sharpie so I know the location, but should they get mixed up while changing batteries this feature will quickly allow you to tell which one goes where.