Testing (continued):
ATTO Disk Benchmark v3.05:
ATTO's Disk Benchmark v3.05 was run on the four drives for the second set of tests. The 64KB read results show that the LaCie is a very strong performer and beat out the other drives in this test with a reported speed of 123.68 MB/s.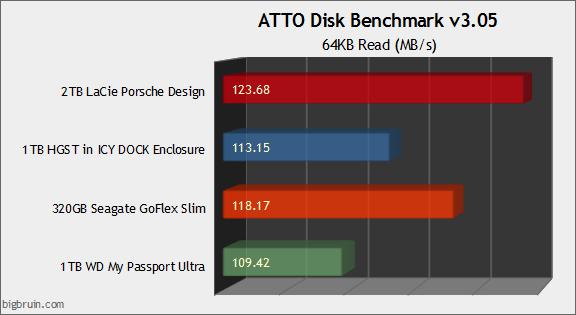 64KB write testing paints a similar picture, with the LaCie drive beating out the competition with a 124.26 MB/s.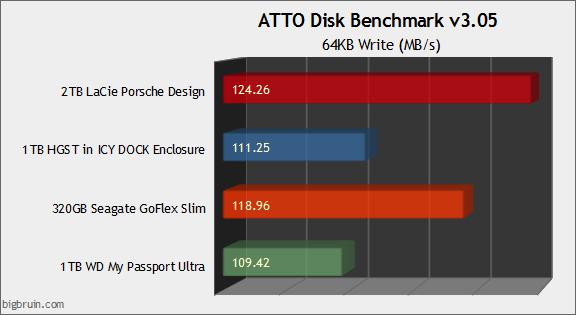 Next we will take a look at larger file sizes, in this case 8MB. Again the read speeds of this drive were impressive and beat out the competition with a 123.89 MB/s result.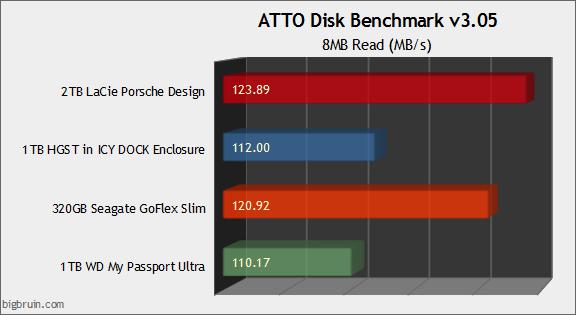 And finally we have 8MB write testing results where the LaCie drive puts up another strong showing at 125.05 MB/s, besting the competition again.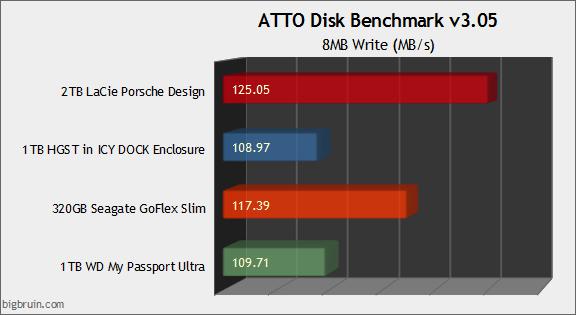 In the above tests, the LaCie Porsche Design drive was the fastest or tied to be the fastest every time. With that said this drive is definitely a solid choice for a USB 3.0 drive.