External Examination:
The Kingston SSDNow V+ Series drive is the size of a standard 2.5" hard drive, and includes the standard SATA connections. The front of the drive has a label which provides the important information such as model, capacity, and various regulatory certifications. The back is plain, nothing to see here except for the tiny screws used to keep the drive sealed.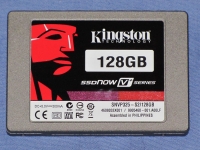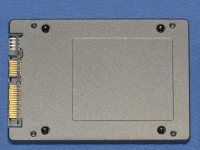 The 2.5" USB drive enclosure included with the bundle is a simple device, but 'simple' does not indicate cheap/low quality. It provides necessary features such as a power/activity LED and mini-USB port for connectivity, as well as the convenience feature of being entirely tool-less.


The back cover of the enclosure features a lock, and when unlocked the back can be slid off like a typical battery compartment cover.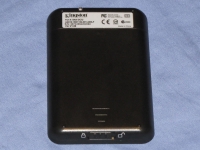 Unlocking the cover and removing it reveals the internals of the enclosure. When a drive is installed, it snaps into the enclosure to keep it from moving about without the need for tools. While this is nice and keeps it simple, I wouldn't trust a drive to stay secured permanently.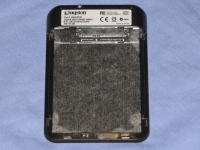 When considering the enclosure, keep in mind it is simply provided as a way to allow you to connect your old drive, or the new SSD, to your computer during cloning. Considering that Kingston could have simply provided a cable to do the same thing, the enclosure is a nice touch! Plus it provides a way to utilize your original hard drive after installing the SSD.