Testing (continued):
AIDA64 Extreme Edition 2.70.2200:
The benchmarks in AIDA64 include memory read, write, and copy speeds (MB/s), where higher is better. The benchmark also includes memory latency (ns), where lower scores are better.
"Memory Read" scores improved by 3% once the Kingston HyperX Beast was overclocked.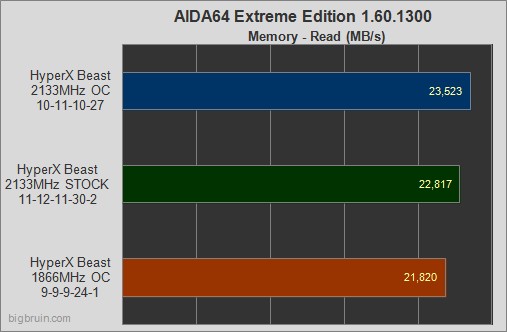 During the "Memory Write" test no significant bump in performance was observed over the stock settings.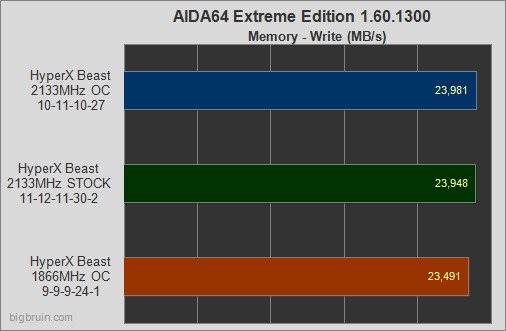 "Memory Copy" performance increased by approximately 3% thanks to the tighter timings of the overclocked Kingston HyperX Beast memory kit.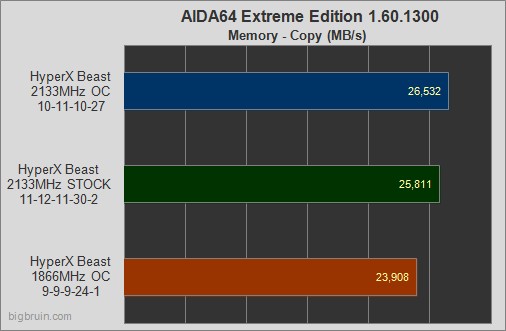 Finally, "Memory Latency" was tested. Overclocking the Kingston HyperX Beast resulted in a performance benefit of just over 5% over the stock CL11 timings.