Initial Setup (continued):
iOS:
To me it is clear the product was developed around the iOS platform. Besides the missing documentation for Android users, the iOS app just seems much more polished and fluid. Even though visually it displays the same information, it just looks nicer to me. After you install the app you will be greeted with the same intro screens showed previously, and like Android you can access these at any time by tapping the ?.


The device screen (below left image) allows you to select the MobileLite Wireless device or the iOS device. Once you start navigating you will notice that in iOS the icons are on the bottom and also provide a written tag. Selecting settings will give you the ability to change all settings in one spot rather than several layers like the Android app.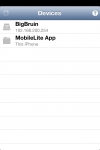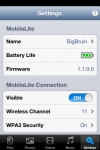 Using the tabs you can quickly select the file type you want, and unlike the Android app I was able to select multiple photos to move at once in the thumbnail view. The only strange behavior I noticed was with the thumbnails. No matter how long I left the device open, the thumbs would always display two on one line one on the next then repeat. This can be seen below. I saw it populate the entire screen at the show so I am not sure what was happening here.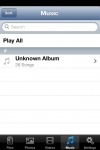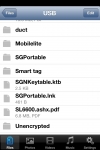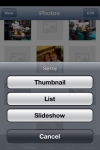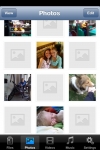 I didn't have a chance to confirm this, but if you want to play DRM protected material on an iOS device you will need to use Safari browser. After you put in the IP address of the MobileLite Wireless you can access much of the same functionality as you can in the app. Using the browsing capabilities you can then select the DRM protected material to play. Despite the DRM issue and quirk with thumbnail viewing, the iOS experience is a lot more enjoyable and intuitive than with Android.