Initial Setup:
Android:
As mentioned, the included Getting Started Guide is based around the iOS app but for almost everyone this will be more than enough to get you up and running. After you download the app and get it installed, you will be greeted by a series of five intro screens as shown below. These are also accessible later if you hit the ? in the app.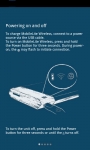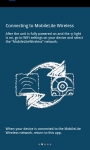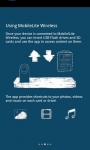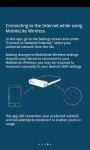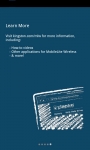 Once you get into the app you will be at the device page. This will give you a listing for the MobileLiteWireless (renamed BigBruin) and the local storage on your phone or tablet.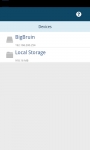 Selecting either of these will allow you to browse the files; going folder by folder or by selecting one of the icons at the top to jump to pictures, videos, or music. If you select the MobileLite device the next page will show which ports currently have a device connected. If you go folder by folder you just get file names but if you select one of the icons you will have thumbnails. I did find the thumbs loaded fairly slowly and the device did not create a thumb file cache to make subsequent reloads faster.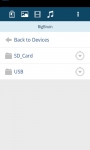 The default set up of the device is an open network. But this is really easy to change by going into the menu, selecting Settings, then selecting Connection Settings. Here you can turn on WPA2 security, but you have no other choices for encryption. When you select to secure the network it will allow you to choose a passphrase. As you can see the Android app doesn't instruct you to choose a password but in the end I think the majority of people will have no issues.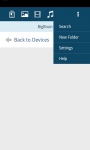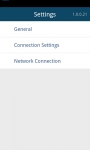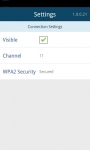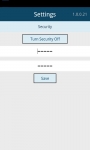 Also under the settings tab you will see Network Connection. This allows you to bridge you internet connection to all connected devices. This did prove to be easy to set up and use much like the older WiDrive. You do lose a little bit of your connection speed but most users will not find this to be an issue.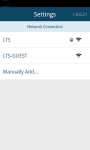 Navigating through the app; you can either tap the folder or file name to open it or you can tap the drop down arrow. Depending on file type you will get differing options. If the file is a photo you will have the option to copy/move, delete, email or upload directly to Facebook and Twitter. Moving or copying files allows you to easily and quickly transfer from your connected device to the MobileLite Wireless or vice versa. You can't however move files directly from one connected device to another. I did notice some lag in this functionality; though to be fair I was only able to test it on one Android device, so this could have been some conflict on my end. I also noticed that I was only able to select files to move/copy when viewing by name. The thumb view allowed me to open the files but not do anything else. This makes it very tricky to move photos off your device since most save images with a filename based on date and time. Again since the Android app was late to the game I suspect this will be added in future updates.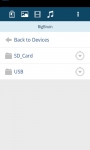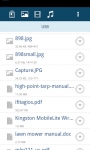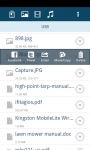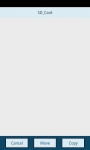 Overall I found the Android app to be pretty good. There are a few shortcomings but nothing that couldn't be overcome by an update.