Packaging and Accessories:
The KeySmart Pro is sold in the vibrant retail packaging shown in the images below. They provide a few good looks at the product, how it works, and what it can do for you on the front and back of the box, as well as on the flap that folds open from the front cover of the box.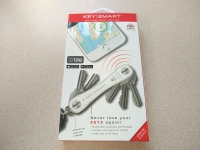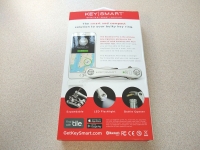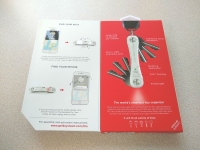 Inside the box we find a plastic tray with the KeySmart Pro and its charging cable securely tucked away for transport. In addition to the KeySmart Pro and charging cable, you get two inserts which cover some tips for use, and a general welcome to the product.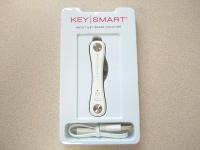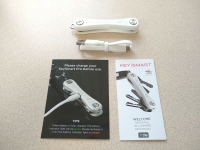 The Basics:
The KeySmart Pro and its cable are shown up close in the below left image. The cable measures about 23 centimeters long, which is fairly short, and it is the same cable used for their rechargeable Nano Torch Twist flashlight. The KeySmart Pro measures about 10cm long by 1.5cm by 2.0cm. The below right image provides a closer look at some of the features, including: a key loop on the left end for your oversized car key, a small flap covering the USB port for recharging, an LED indicator, the Tile button used for initial setup and for finding your phone, and the button for the flashlight. The flashlight shines out of the end closest to the button, making it very practical to light up a key hole as you try to stick a key from that end of the device into the hole.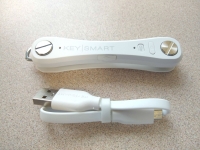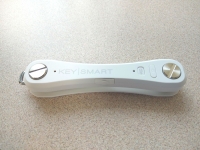 The images below provide more views of the KeySmart Pro where you can see that the loop for your car keys to connect to is also a bottle opener. We also see the rubber flap removed from the USB port. To be honest, I occasionally struggled to close up the USB port properly, and it often looked like it wasn't completely closed. I would not count on this to keep the USB port safe from even splashed water.