The Basics:
As mentioned previously, the form factor of the JumpSmart is very familiar; a flashlight. The only difference from the outside is that the body is rather thick. But the aluminum housing appears to be very well made and feels very solid, much like the old Mag-Lites.


At the reflector you'll find a single LED chip which is capable of 330 lumen. The other end of the JumpSmart houses the connections for the smart jumper cable, a power input connection, a USB output and an on/off switch under a rubber cover. The rubber cover also has the various certifications and specifications printed on the outside.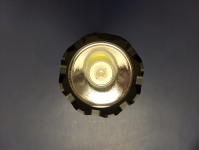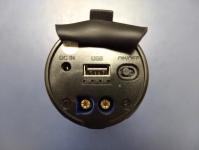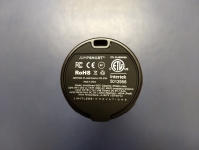 The body initially comes with two stickers on it, one telling you to not look directly into the light and the other to fully recharge the device every 3 months. I also appreciate the instructions are permanently printed on the JumpSmart bag and case. This is so much easier than trying to find the manual and get to the right page when you are stuck.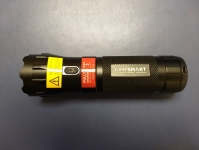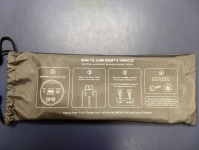 The smart jumper cables appear to be good quality and have jaws that open quite wide. I tried them on four different vehicles and was able to get a solid connection on each one. Even on one vehicle that had quite a large lug, the serrations in the jaws held tight. At one end of the cable there is a box which houses the "smarts." In this box there are LEDs behind the words Start and Error to indicate status. The connector that plugs into the JumpSmart has different shaped plugs so it can only be plugged in one way. Overall this appears to be a very well made and thought out product.