EZConvert Air Lite Converter:
While the EZRaid enclosure is ready to accept 3.5" drives right out of the box, you can use 2.5" drives with the help of ICY DOCK's EZConvert Air Lite converters. ICY DOCK sent over a pair of them and I tried them out with a 2.5" Western Digital Black 500Gb drive, as well a Crucial MX100 SSD I had on hand. The fit up is perfect, and it makes it quite easy to install your smaller drives in this enclosure.
The packaging for the EZConvert Air Lite's is shown in the images below.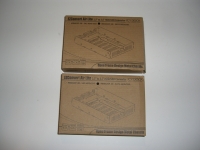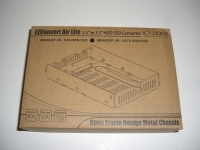 Inside each box you find a user manual, the converter, and a bag of screws used to secure your drive to the converter.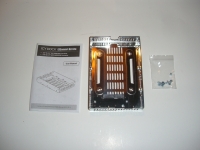 As shown in the images below, the converter is basically a sheet of metal that has been punched and folded to be the size of a 3.5" hard drive. At one end there is a connector that provides 3.5" SATA data and power male connections on the outside, and 2.5" SATA data and power connections on the inside.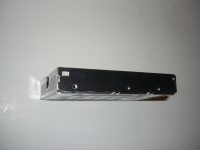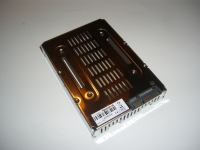 The images below show the 500GB Western Digital drive installed in the EZConvert Air Lite. The whole process takes just a few seconds, and the fit up is perfect. If you wind up using 2.5" drives in the ICYRaid enclosure, I feel they will be cooled better since there is so much open space and because the EZConvert Air Lite is slotted to allow air to flow through rather freely.