Testing (continued):
ATTO Disk Benchmark v3.05:
ATTO Disk Benchmark version 3.05 was the next test used to compare the speeds of all six drives. The test was run in the default configuration, which provides read and write results in terms of MB/s, and higher is better. We will take a look at results from the low end and the high end, since the data provide by the program covers too many points to present briefly.
The first graph shows the results for 64KB (smaller) file reads, and right away we see the HyperX Savage near the top of the pack at almost 550MB/s.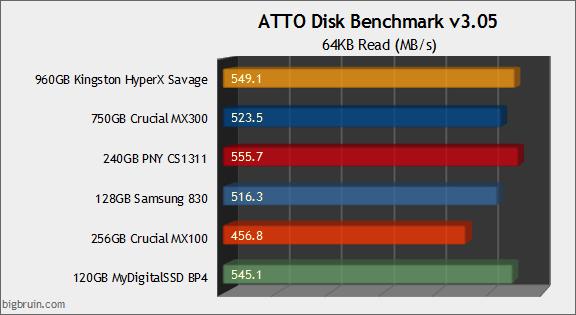 At almost 520MB/s, the HyperX Savage does come out on top in the 64KB write test.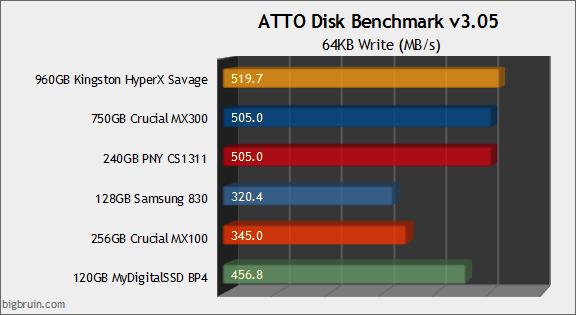 Moving all the way up the scale to 64MB (largest) file reads, the HyperX Savage is once again in a battle with the CS1311 for the top spot. It is a close contest, but the PNY drive takes by just over 1 MB/s.
With 64MB writes, the Kingston drive comes out on top with a new second place finisher... the mSATA MyDigitalSSD BP4 drive.