Packaging and Accessories:
The 960GB
Kingston
HyperX Savage SSD is sold in the packaging shown below. On the outside of the box, you get plenty of information about the drive, as well as a look at the aesthetics of the unit. The HyperX series is not only about high end performance, but the appearance is always a bit more aggressive, too.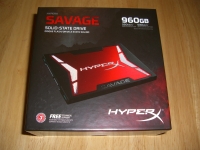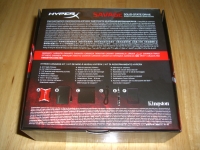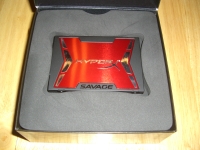 This kit not only includes the drive, but a handful of very useful accessories to help make your installation easier. Whether you are installing this SSD in a desktop or a notebook computer, there should be something in here to make the job easier. The below left image shows a screwdriver and a USB enclosure. The middle image shows the USB cable, variety of mounting screws, a case badge, and a few sheets of information on the drive and access to a license for Acronis True Image. The below right image shows a 2.5" to 3.5" drive bay adapter and a foam spacer in case you have a notebook that is looking for drives thicker than 7mm.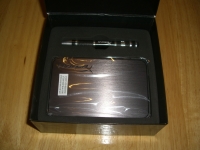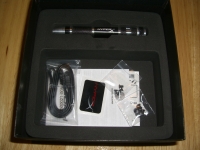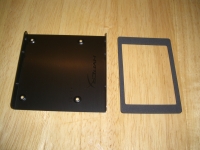 Overall, they have included a bunch of great items to make your installation easier, and the USB enclosure and screwdriver will be handy to me for future use.
The Basics:
While most installations will have a drive in a location where you will never see it again - the 960GB HyperX Savage is worthy of showing off. It has a red steel and aluminum housing, and the top surface's machined appearance looks like a higher performance product.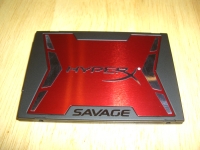 Around back, the drive looks a bit more typical, with a large label revealing a bunch of information about the drive.