The Basics:
You are immediately struck by the heft of these; at over 3/4 of a pound they are quite substantial. The frame is made of steel and painted flat black. The foam filled suspension headband has the HyperX logo embossed on the top and the piece is stitched together with red contrasting stitching. The ear cups have a fairly thick ring of memory foam tucked inside the leatherette cover. The back of the ear cups are black glossy plastic, but appear to be made of a durable material. Each side has four little wings, X shaped, that stick out and make putting these on and taking them off a breeze.


On each ear the HyperX logo and ring of slashes are printed in bright red. The cable is permanently connected to the left ear cup and is quite sturdy. Rather than the traditional rubber covered cord, this has a braided cover which not only protects the cable but provides a high end look to the product.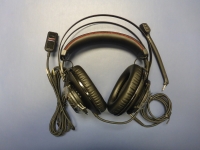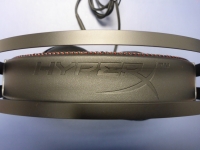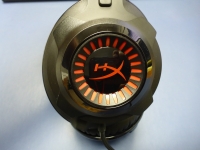 The microphone is easily detachable and connects to the left ear cup. Once inserted you can bend it around to fit the size and shape of your head/face. Overall I was surprised how well I was able to make these fit my entire family, from a five year old to an overweight adult male.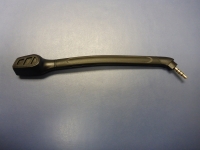 The audio control box comes with a 3.5mm connector for both stereo connection and for the microphone with 2 meter long leads. Once you plug the headset into the controller you can locally shut of the microphone with the slide switch and control the volume outputted to the headset via the dial on the side. It also has a small clip on the back if you need to clip this controller to your clothes so you have quick access to the controls.