Conclusion:
Overall I am very impressed with the
Hubitat
Elevation C-5 Home Automation Hub. It provides great flexibility; allowing you to add devices of your choice all while running locally. This for me is the biggest plus for this device. As I mentioned at the onset, after being orphaned by Iris my goal is to no longer rely on devices that require web servers to have basic functionality. The Hubitat Elevation does all of this and a lot more. While not a perfect device, they are responsive to customer issues and constantly improving the usability.


The Hubitat Elevation presently sells for just under $90 US at
Amazon.com
, making it well priced to compete with the other comparable hubs on the market, and to appeal to people who don't want a huge upfront investment in a new system.
Where I think the Hubitat falls short is in user friendliness. While this has gotten somewhat easier with the mobile app they recently released it can be a bit overwhelming for someone who is not technical. If you are expecting plug and play this is not your hub; but to be honest I don't know if that type of hub exists anymore. So my recommendation is to dig in and figure this out since the Hubitat Elevation hub is very capable and well worth the effort. You will find lots of great resources in their forum to help you out along the way.
In the end, the Hubitat Elevation C-5 Home Automation Hub earns the Bigbruin.com "Great Idea" and Highly Recommended" awards.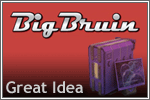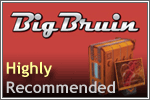 Pros:
» All ZigBee and Z-Wave devices run LOCAL
» Rule machine is very powerful
» Ability to load 3rd party device handlers and apps
» Back-up and restore: Use it.
» Google Home, Amazon Alexa, IFTTT integrations among others
Cons:
» Would like to see simple features "canned"
» Official remote access has limited functionality
» Would like built in PoE
Please drop by the Bigbruin.com Forum and feel free to post any
comments or questions
.