Packaging and Accessories:
The retail box is actually quite nice. The colors are quite fetching and the text and images pretty much tell you everything you need to know about this cooler.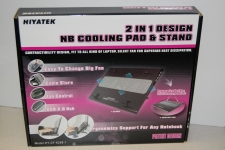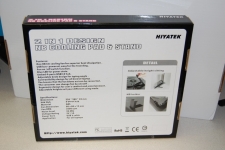 The cooler was packed in a bubble wrap sleeve complete with an instruction manual; which pretty much detailed everything that was printed on the box. However, it is a laptop cooler, so how much instruction do we really need on this? Also included is a 2 prong USB to mini USB cable for powering the hub and the cooling fan.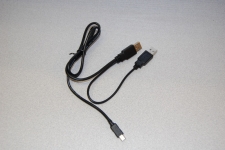 The Basics:
The HY-CF-6288-1 is equipped with a 4-port USB hub (a nice feature) and a low profile 80mm fan which according to
Hiyatek
provides "superior heat dissipation". We'll see about that claim a bit later.
The cooler is covered in a rubberized coating which keeps your laptop from sliding around. There are also two adjustable screws on the top of the cooler (above the mesh screen) which adjust about another 1/2" to further customize the height of the stand.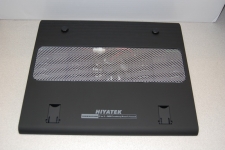 The two plastic clips keep the laptop in position. During testing they didn't really seem necessary as the rubberized surface worked adequately. In fact, when using the clips with a lower profile MacBook, they actually got in the way of using the keyboard (see image below).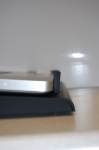 This was not the case with a much beefier HP brand laptop.