Testing (continued):
SiSoftware Sandra Rendering:
SiSoftware
's Sandra rendering benchmark analyzes three different aspects of performance, all with results in terms of megapixels rendered per second (Mpixels/s), where higher scores are better.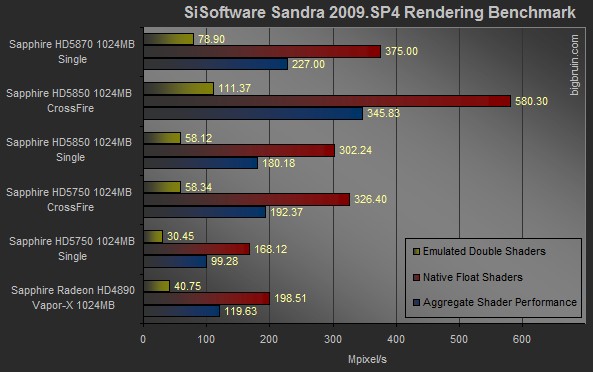 Here we see the Vapor-X Radeon HD5870 dominate the single card configurations again, despite not being able to come close to a pair of Radeon HD5850 cards in CrossFire. Double digit percentage performance gains can be seen in all three tests when comparing the HD5870 to the HD5850.
Heaven v1.0 (DirectX 11):
Unigene
released their Heaven v1.0 benchmark at about the same time Windows 7 was officially released, and it is one of the early ways to analyze the DirectX 11 performance of new graphics cards on this new operating system.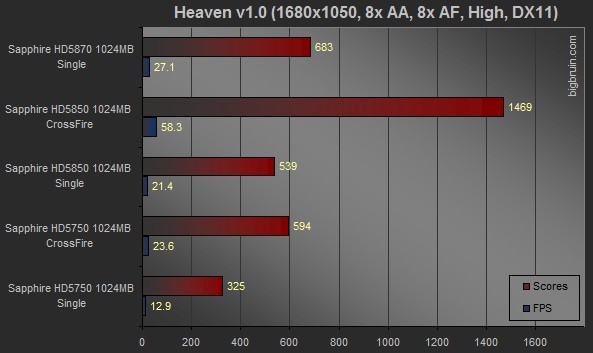 Two results are provided, Scores and FPS, and higher values are better for both. What we see is that while comparing single card configurations, the HD5870 easily comes out on top. It only beats the 1GB HD5850 by about 2.5% in terms of FPS, but in terms of Scores it is almost 27% better.
The HD4890 was left out of this test since it is not DirectX 11 capable.