Way back in the very early days of Bigbruin.com, some of the guys had access to a thermal imaging camera and they were able to use it as a tool for system optimization (
article 1
,
article 2
). By finding hot spots on components such as motherboards, memory, video cards, etc - the user can focus additional cooling at these areas in order to improve the system's reliability, life span, and overclocking potential.
I recently had some time with a Fluke brand thermal imager and put it to use checking out a handful of computer components on hand to see if they could use some improved cooling based on the images provided. In this article we'll take a look at a
Galaxy
GT430 1GB video card; a lower end graphics solution that might be a good choice for casual gamers and HTPC users. Noise and heat are a major concern in an HTPC, so it will be interesting to see what the thermal imager has to say about the card and its stock cooling solution.


We're not going to go through a full review of the card, but we will take a look at some reference images before we get to the thermal images.
The Basics:
The card we will be checking out is Galaxy's 1024MB GT430,
detailed on this page
on the Galaxy website. It is sold in the compact retail package shown below, which includes nothing more than the card, a brief user's guide, and a driver CD.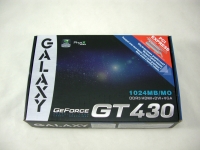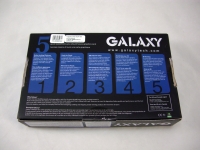 The card itself is a full height card which is much shorter than many others on the market, and the blue PCB is fairly well covered by a black Aluminum heatsink. The heatsink only makes contact with the GPU, so while air from the fan may wash over the memory chips and other components onboard, their is no direct cooling for anything but the GPU.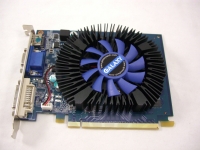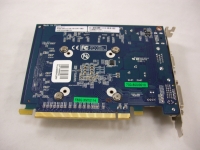 The below left image shows that there are three choices for connectivity (HDMI, VGA, and DVI) and there is no support for SLI on this card. The below right image shows that there are no extra power connections, so the card gets everything it needs from the PCI Express slot. What we also see in this image is that the memory chips are all tucked under the heatsink, with just a few millimeters to spare.