Testing (continued):
AIDA64 Extreme Edition 1.60.1300:
The benchmarks in Aida64 are the same as its more familiar predecessor, Lavalys Everest. These benchmarks include read speed, write speed, and copy speed - all of which are presented in MB/s. Higher values are better for each of these tests.
In the "Memory Read" benchmark the G.Skill Sniper was the fastest, coming in approximately 440MB/s faster than the PNY kit, and 875MB/s faster than the Samsung kit.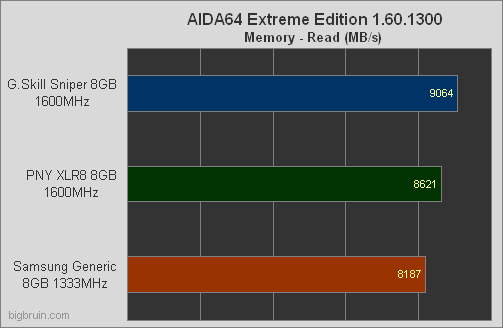 As expected for the "Memory Write" test, the G.Skill Sniper memory was the fastest, however PNY was only about 50MB/s slower. The shocker was the difference between the Sniper and the Samsung, close to 2,150MB/s difference.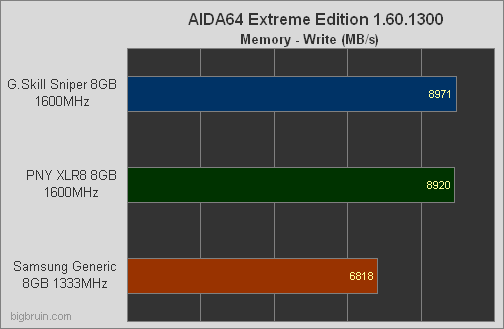 The final test, "Memory Copy", only 29MB/s separated the G.Skill and PNY memory.