Testing (continued):
Passmark Performance Test 7.0 64-Bit (continued):
In the "Memory Allocate Small Block" test the G.Skill Sniper memory edges out the PNY XLR8 by 25MB/s, and the generic Samsung memory by almost 200MB/s!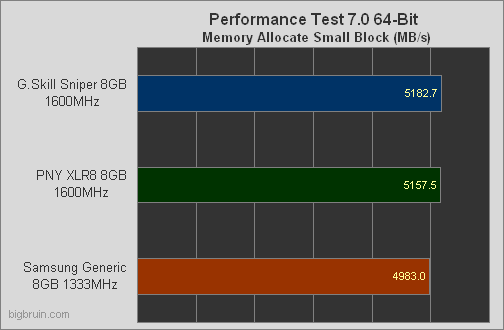 The "Memory - Write" test provides similar results with the G.Skill Sniper memory being the fastest kit once again.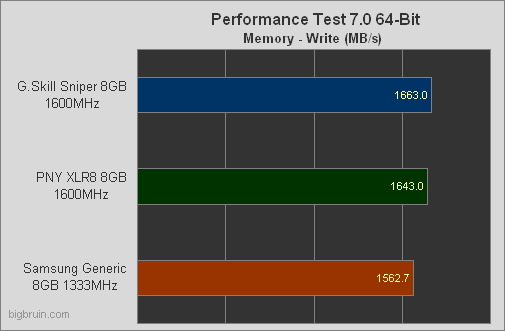 "Memory Mark" is the composite score which takes the previous tests into consideration. The G.Skill Sniper receives the highest score at 1628.1, with the PNY kit not too far off at 1612.4.