Software (continued):
LED settings are as basic as on or off. On allows the lights to blink during drive activity and off is always off.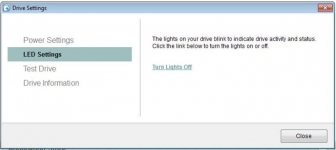 The Test Drive option will perform a basic health test on the drive. Hopefully you will always see that the drive is functioning normally. If it doesn't, you'll be thankful for the 2 year warranty.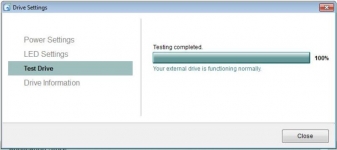 Drive information gives you a "quick and dirty" glimpse on the GoFlex drive including serial number, firmware version, volume name, capacity, and file system.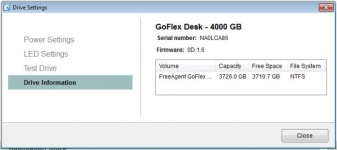 Once Memeo Instant Backup is installed, setting up automated backups is fairly simple. First, the software scans several pre-set folders - specifically the user's home folder.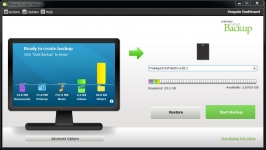 Clicking on the Advanced Options button allows you to add additional folders to the backup.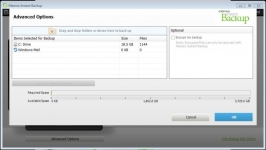 Backup times were fairly reasonable. Our 18.2 GB backup only took about 3 minutes to complete.