Setup:
As mentioned previously, this camera was installed with a wired connection utilizing a PoE hub so no additional power is required. The only thing I wish they did differently was to provide caps for the unused connectors just to make sure they remain weather tight. While they include a mating Ethernet connector, the size supplied does not clear the RJ45 end. So if you have a premade cable you'll need to cut the end off and crimp on a new one. While the larger connector may have looked a bit silly, I would have appreciated not having to cut the wire. The unit also comes with a template that can be used to locate the screws for mounting the base plate. The base plate allows you to route the wire either out the side or straight through your mounting surface.
Getting the camera set up with the app is quite easy. As you can see in the screenshots below in the top right corner there is a "+" to allow you to add a new camera. From there the process is very straight forward and the app walks you through step by step, so adding the camera is done in about 5 minutes. The only peculiar thing is that while the packaging refers to this model as the Husky, at times through the set-up it is referred to as the Hawk Bullet. Not sure what that is all about, but at the end of the day the set up worked and was easy to follow.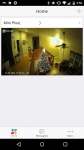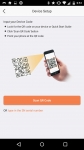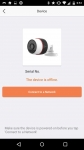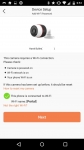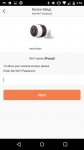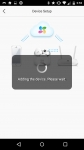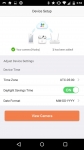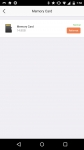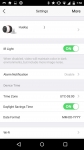 Once you have it registered to your account I would suggest going to Settings>Device Version to verify if you have the latest firmware. If not, again EZVIZ has made the process easy. You simply follow the instructions in the app and in a few minutes you camera is updated.