Packaging and Accessories:
As with the Mini Plus, the packaging is well done; providing the necessary details of what features it has and what you need to support this device. When you slide off this informative cover you find a sturdy blue box that houses all of the contents.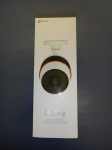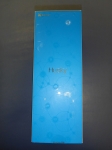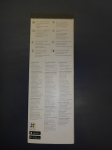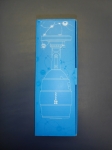 Inside the box you will find the Husky camera well protected in a foam bag, as well as a power supply, template, mounting screws, quick start guide, warranty info, and sealing gland for the Ethernet cable connector.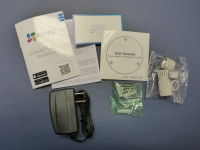 The Basics:
The camera is a bullet style unit and appears to be made of quality materials. The majority of the housing is made of metal and looks to be well designed. It has an overall length of about 8.5". The base has three mounting holes (a template for mounting is provided) and a notch allows the cord to come out the side if you don't pass it directly through the mounting surface. The intermediate piece screws into the base and has a lock ring so you can so you can properly align the camera with the horizon. Next you have two small Phillips head screws to adjust the angle of the camera relative to the mount.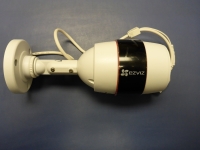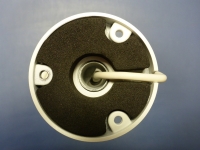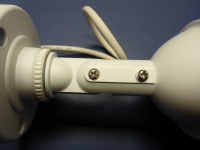 On the bottom of the main housing there is a door which is secured by two Phillips head screws and is sealed. Care should be taken to ensure this door faces the ground to make sure it is protected as well as possible from the elements. Viewing the camera from the end you will find the lens centered behind a cover and surrounded by an array of 24 IR LEDs. Out of the base extend the wires for connecting this and powering the device. One wire is a dedicated power port, the other is an Ethernet cable connection. The power connection needs a 12V source and the Ethernet connection can either be a standard connection or a PoE connection. For this installation I will be utilizing the PoE connection only.