In Use:
Once you have your initial activation complete I would suggest you head over to the main menu. Here you have two options not available along the bottom of the app. One is the Settings tab, the other is Account. Selecting Settings you will be able to enable push notifications and pin code access. Below that you can configure your CUJO device, disable the device, show flow details, control LEDs, select bridge or DHCP mode, and see your current firmware. Also on the settings tab you can activate a new CUJO. I find this entry a bit perplexing since one device is designed to protect your entire network and this has no wireless built in so it can't be for a mesh mode.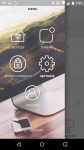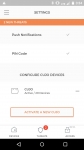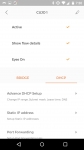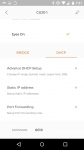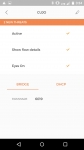 Under the Account you can edit your personal info as well as manage your CUJO subscription. My unit has a lifetime subscription as mentioned earlier, but I requested screenshots from CUJO to confirm it shows when your subscription will be automatically billed. As you can see it is very clear, so there should be no surprises.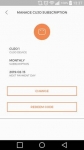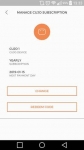 While I was still in DHCP mode I played around with some of the settings for manual control of DHCP settings where you can quickly and easily change the IP range, set static IP addresses for devices, and set up port forwarding. I didn't get a chance to confirm port forwarding functionality before changing to bridge mode, but custom IP and static IP addressing worked smoothly. The only thing I would like to see is an app forced reboot of the device rather than having to pull the power to force the reboot. Minor issue but many people may tuck this in a cabinet and may have minimal access. As you would expect, when I switched to bridge mode you are at the mercy of your modem/router's capabilities for IP addressing and forwarding.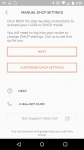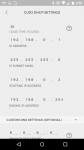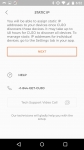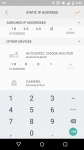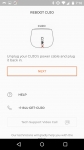 One of the things I was most impressed with was CUJO's ability to correctly determine what devices were actually connected to my network. CUJO's "fingerprinting" of the devices was complete in about 24 hours, though they claim it can take up to 48. Of the 30 or so devices on the network only three didn't come through complete. Two were real close; the model number was embedded in the details it collected and the other was a camera that used a generic chip. CUJO says the "fingerprinting" is so accurate due to their database of devices that includes vendor names, DHCP hostnames, user agent, and other data to be as specific as possible. Either way, the details provided were significantly better than the Bitdefender Box which often provided very generic info and I would have to use the MAC address to confirm each device. As with the Bitdefender Box app, CUJO allows you to change the common name. But CUJO takes this editing much further, allowing you to create groups. I found this to be very useful over say a long list. If I want to find a phone, I simply open that group rather than scroll through all of my network devices. My only complaint with this set up is that if a device is inactive it will often drop off the list, when it returns all of the stored info appears to have been retained but I would prefer they are always visible so you can edit the profile at any time. Selecting device details will provide you with not only the device info but also Device Settings, Device Information, and Flow Data. Under Device Settings you can enable/disable internet connection and CUJO protection. Under Device Info you can get MAC and IP address info and DHCP host name. Flow Data will allow you to see what IP addresses are accessing the device and what IP's it is accessing. Again this is more information than you get with the Bitdefender Box.