Packaging and Accessories:
The unit we received came in full retail packaging; the shrink wrap was removed prior to the images being taken to limit reflections. As you can see in the pictures below there is an outer sleeve around the main box. This sleeve provides you with most of what you need to know about the product and many of its features. Including but not limited to: business level security, parental controls, coverage of all network devices, 1GB Ethernet, threat intelligence, behavioral analysis, HTTPS inspection, and machine learning.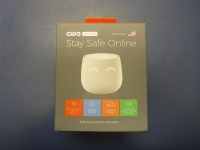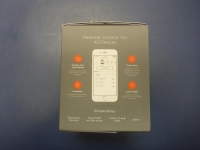 The box also mentions something you rarely see anymore, this product is proudly made in the USA.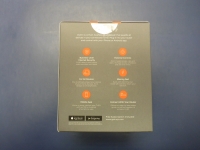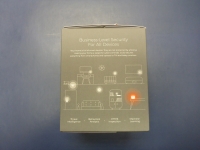 Sliding the box out of this sleeve you'll find a picture of the unit and some more features printed on the reverse side. This device came with a full lifetime subscription, but all retail units will come with a 90 day trial as indicated on the back.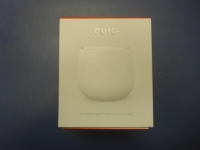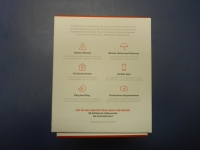 Opening the box you will find the CUJO unit itself, then below that they tucked the power cord, outlet adapter, Ethernet cable, quick start card, and a window cling. Not really sure what the purpose is of this cling stating your Wi-Fi is protected by CUJO. Presumably most hackers will be doing so remotely and even if they are trying to get on your Wi-Fi they likely wouldn't be close enough to see this in your window. But none the less, it is included should you feel inclined to put it in your window.