Packaging:
The review sample hard drive arrived bare - no packaging, no mounting hardware, and no literature. This is how you can expect OEM packaged drives to arrive, while retail packaged products come with a fancy box and handful of extras (for more money, of course). Pictured below is how the
Seagate
Barracuda 7200.12 arrived, still sealed in the typical anti-static bag.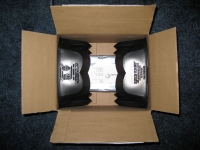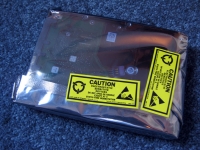 The Basics:
The top and bottom of the Seagate Barracuda 7200.12 drive are pictured below. The top of the drive has your standard sticker with model information and basic specifications. Notice how the bottom of the drive has an exposed electronic circuit board. While it would be nice if this area was concealed, at least there are no exposed components waiting to be shorted out or otherwise damaged.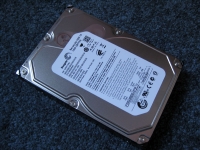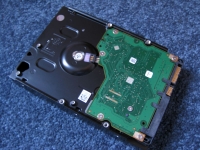 Installation:
As you may be aware there isn't much involved with the installation of a hard drive, and this unit is no exception. Essentially drives these days are plug-and-play devices - no jumpers required. Connect the respective SATA data and power connectors and you are good to go. Finish up with a quick format and enjoy the storage.
Test System:
The specifications of the system used to benchmark the Seagate Barracuda 7200.12 hard drive are listed below:
» Processor: Intel Core 2 Duo E6400 Conroe 2.13GHz (Overclocked to 3.32GHz)
» Motherboard: ECS PN2-SLI2+ nVIDIA nForce 680i SLI
» Memory: 2x1GB Crucial Ballistix Trace PC2-8500 DDR2 (5-5-5-15 timings)
» Operating System: Windows XP Professional
» Videocard: nVIDIA GeForce 8800 GT
» PSU: OCZ EvoStream 720W
» Case: Antec P160 Performance One
» Existing hard drive #1: Maxtor DiamondMax 21 SATA 300GB
» Existing hard drive #2: Seagate Barracuda 7200.10 SATA 400GB
» Optical Drives: 2x CD-RW, DVD-ROM