The Basics:
As you can see from the image below the Crucial Sport VLP 16GB memory kit has a small vertical profile, and "Ballistix VLP" is broadly written across the black heatspreader.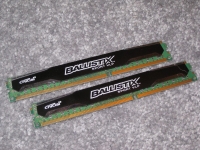 The Crucial Ballistix Sport VLP model being reviewed today has an even lower profile than the
Ballistix Tactical
series we reviewed last month, which should appeal to those with cramped cases. The PCB itself is the same size as the Tactical series, but the small heatsink has been removed from atop the memory modules. Sure, there is probably a small cooling penalty for this change but with mainstream PC users being the targeted audience, this should be acceptable.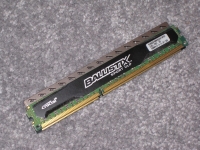 A small sticker on one side of each stick denotes the memory kit part number, frequency, CL9 latency, and 1.35v operating voltage.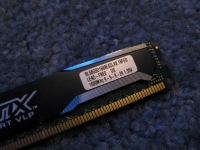 Finally we have a picture of the memory modules installed. There is plenty of vertical clearance with these very low profile memory modules to comfortably beneath even the largest of CPU coolers.