In October of 2017 we reviewed the
August Smart Lock with HomeKit
. Overall I was very happy with the operation of the lock and that it, unlike many other smart locks, kept its presence under wraps to people outside your home since it only replaces the inside portion of the lock. Well recently I came across the August Smart Keypad and thought I would give it a try even though it sells out the presence of your August Smart Lock to passers-by. So let's see if this device is worthy of your consideration.


Features and Specifications:
The August Smart Keypad is a relatively small device, about the size of an average doorbell, but considerably thicker at about an inch. Again they mention secure access, in this case it means you can send codes directly to users via the app. Smart Access refers to the integration with August devices and other third party apps. Universal refers to the users not needing a phone or a key to get access to the lock. One touch lock as you leave your home is performed by pressing the August logo.
» Smart Bluetooth capable
» 2.9" high x 1" wide.
» Configurable via the app
» Unique codes for each user
» Powered off (2) AAA batteries which are included.
Packaging and Accessories:
The August Smart Keypad comes in a package which appears to be the same size, shape and design as the August Connect.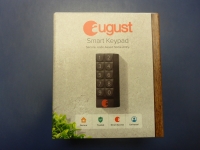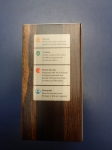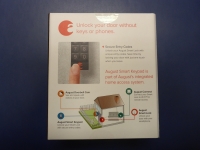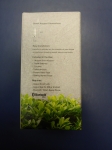 It has a full color sleeve over a cardboard tray. Sliding the cover off reveals an envelope with a Quick Start Guide, Terms and Conditions and a double sided tape mounting strip. Under the envelope you will find the Smart Keypad wrapped in plastic nestled into a molded cardboard tray. Under the device is a small mounting kit with a few screws.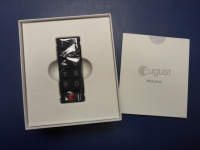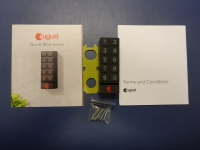 The Basics:
The August Smart Keypad is really a pretty clean looking device. From the front you just see a matte dark grey keypad with individual numbers up top and a larger button on the bottom which has the August logo on it. Flipping the unit over you'll see the rear hatch is removable to get access to the batteries. All you need to do is depress the tab at the bottom and you can get to the (2) AAA batteries. August supplies a double stick tape mount for this device, but they also supply a screw kit if you need a more permanent installation. Even if you use the screws, this is not a tamper proof installation.