Packaging and Accessories:
The
Ring
Stick Up Cam is neatly packed in a white rectangular box. The front has a full color image of the product, and it also lists several of the main features of the device. One side of the box mentions the simple steps to install the Stick Up Cam and the other mentions the Ring story. Out back they provide additional information on features, as well as mentioning the optional solar panel which was also supplied for this review.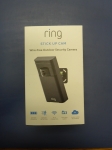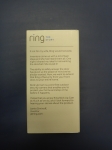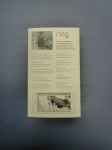 Sliding the sleeve off reveals a sturdy gray box. Lifting the lid to this box reveals the camera itself which is well protected by foam in the lid and a plastic cover for the lens. Lifting the camera tray out of the box you will find the other accessories neatly tucked inside. In this molded tray they included a handle for the double bit driver, a drill bit, a secure mount, and a quick release base for the mount. Below this tray are some screws, a USB charging cable, a window decal, and instructions. They provide everything you need besides the drill to get this mounted.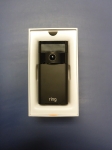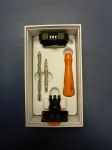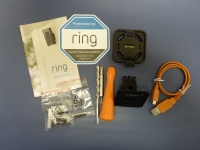 As mentioned, Ring also supplied their optional solar panel. This too is packaged very similarly, with a white sleeve over a box. As you can see in the images below, they do a good job of conveying the features, contents, and specifications.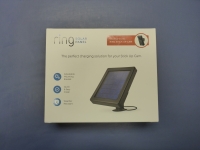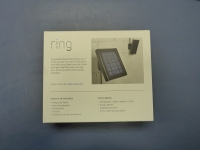 Inside the packaging you will find a rather large (7.5" x 6") solar panel which is rated as 2W 5V. Again they have included basically everything you need to get this mounted, including the screw driver, mount, screws, and instructions.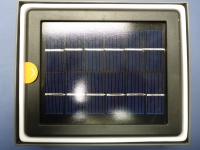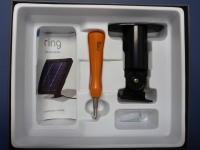 Overall the package appears to do a good job of conveying the feature set and protecting the product during transit. But the addition of the tools is a nice touch.