The Basics:
The device is very simple, the top of the device has several perforations, some of which are for the speaker, and some for the microphone. In the center there is a single button with an LED ring around it.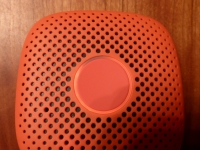 Flipping the unit over you'll find a slightly recessed area with 5 points for charging and data transfer. As you can see in the close up of the charging cable, there are five metal pins to contact these points and orientation is controlled by the magnet built into the devices.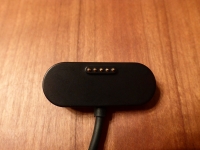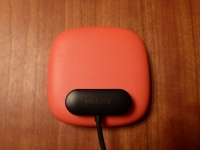 On one edge of the device you'll find a SIM card slot and a headphone jack. For this review, the units were supplied with AT&T SIMs. Normally these ship with Sprint SIMs, but they can be exchanged based on your local coverage. On the opposite side you'll find two buttons, one is power/mode and the other is volume.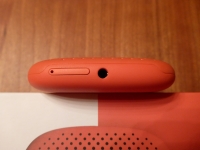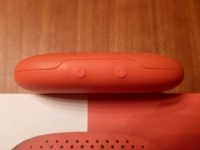 Also included in this review was their lanyard. This is a handy little ring that the device snaps into. This ring blocks access to the SIM tray but still allows access to the headphone jack, and the buttons on the side function normally. In the bag they include this ring, the lanyard with clip end, and a small carabineer. I didn't bother with the carabineer since the included clip attaches to the case quite easily and seemed a bit more secure.