The team that built
Relay
is the team behind
Republic Wireless
- a wireless company launched in 2011 that now competes with the nation's largest carriers and is recognized as a top carrier by Consumer Reports. If you are not familiar with Republic Wireless, they initially started out as a re-seller of Sprint cell coverage, but over time they have added T-Mobile and AT&T.
The Relay itself is designed for kids, a way for them to have fun and stay in touch with those that matter without the added distraction of the screen. As all parents know, kids get plenty of screen time. These units work more like a walkie talkie than a cell phone, but better in that they have nearly unlimited range.


Features and Specifications:
The Relay is a very simple device that comes in five colors. It is about 2.75" square and a little more than a half inch thick. It runs on 4G networks, has built-in WiFi (b/g/n), GPS location tracking, NFC for contact sharing, a headphone jack, a front facing speaker, and dual mics. Below is a picture from their website with a few additional features and specifications.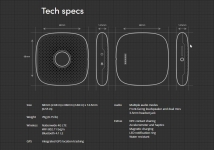 Packaging and Accessories:
The Relays are nicely packaged in a full color box with a hang tag on the top. The top of the box has an image of the front of the device and the color shown is the color of the device inside the packaging. One side panel shows a side view of the device and provides the URL, while the other side mentions its 4G LTE and WiFi capability, GPS tracking, companion app, and security. While they maintain your data is safe, this is a relative term. Anything and everything is hackable with enough effort, so if you are ultra paranoid about people being able to locate your child, this and any other device including a cell phone, is not for you. The bottom of the box provides a contents list.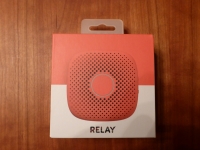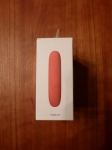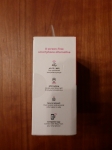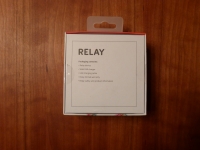 Lifting the lid of the box you'll find the Relay unit sitting in a cardboard tray with a little tab provided to lift it out. Under this tray you will find a sticker sheet, a Welcome Guide and terms. Removing this you'll find the AC/DC adapter and magnetic charging cable.