Conclusion:
I think we all know loud noises can lead to hearing loss and these days people - kids especially - are more connected than ever. Sure as kids we sometimes used Walkman's and the like, but walk down a street in NYC and you will find almost all of the millennials have their earbuds in. So even if you know it is an issue, the constant exposure just continues to degrade your hearing over time. As I mentioned previously, I think a lot of this is habit. So the sooner you get something like this in your kids' hands the better. They may just learn to listen to things at a more reasonable volume for their entire life.


The
Puro Sound Labs
PuroGamer has a normal price of $80, but they are currently available for $50
on their site
and at
Amazon.com
. At that price I think these are a steal. You can get a high quality headset that can be used for all of their activities, all while preserving their hearing for years to come. It also helps that these are adjustable from kid to adult and are built really well. My son is typically rough on anything with a cord and these have held up well, so that adds to their overall value. At full price, I think they still represent a good value, but if you don't need a set for gaming, you might be able to find more economical volume limiting headsets.
All things considered, the Puro Sound Labs PuroGamer Volume Limiting Headset earn the Bigbruin.com "Great Idea", Good Value", and "Recommended" awards.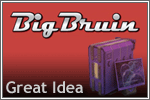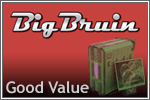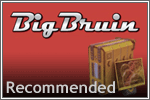 Pros:
» Volume limiting
» Multiplatform support
» Solidly built = silent adjustments
» Very comfortable
» Mic was clear
» Storage bag =less tangled wires
» Intuitive controls
» Warranty: 30 day Money back, 1 year for defects
Cons:
» Can be a tight fit for wide heads
Please drop by the Bigbruin.com Forum and feel free to post any
comments or questions
.