The Basics:
The Lynktec Bolt Smart Car Mount & Qi Wireless charger looks like a well-made device. Each side arm has a little bit of rubber to better grip your device, though I was surprised the adjustable bottom support didn't have any. They do tip back slightly towards the mount but depending on how you orient this in your vehicle that might not be enough. But this is something you can easily fix with a little bit of foam tape. Speaking of this bottom support, it does seem to give you quite a bit of variability to properly position your mobile device on the charger. Also visible from the front is the IR sensor. This detects when a device is present and automatically closes the arms to hold your device tight.


A side view of the Bolt reveals several cooling vents. At the top right corner of the device you'll find the power button, and on either side on the bottom you'll find status LEDs. The bottom left has a blue LED to indicate charge status. The bottom right is either green, red, or blue. Steady green for charging, blinking green for error, red for standby and blue to indicate full charge. Centered on the bottom is the USB C port. Protruding from the back is a standard ball mount receiver. In this case the ball is about 17 mm in diameter, so if you have another base you'd like to use that size you should be good to go. From the back of the device you can see the venting on either side, the mounting socket, and at the very top the proximity sensor for auto opening. I like that they made this section have a chamfer, this makes it easier to find in a dark vehicle. Also on the back it includes a few electrical specs and quotes the max wireless output at 10W.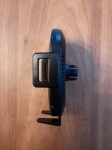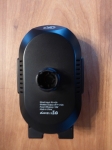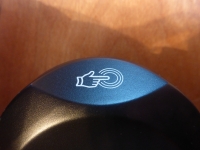 This kit comes with their vent mounting system, though they do offer a suction cup mount for your windshield or dash. This vent clip has thick foam jaws and has a very strong spring which can be seen in the image below. Pushing down on the tab at the top will open the jaws and allow you to tightly grip a vent.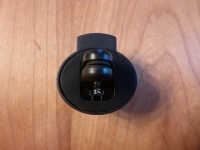 Also included is a 12V power adapter and a USB C cable. Both appear to be very high quality parts. The 12V adapter provides two power ports, the orange one is a Qualcomm Quick Charge 3.0 port which is needed for the Bolt. The other is a standard high power port with a 2.1A output. This works out great for families, in my case we always seem to have two devices that need to be charged and only one easily accessible 12V power source. This allows us to keep both devices topped up. Overall this appears to be a well spec'd and put together package.