Setup:
The set up for this camera was a bit different than the typical device. Normally the app has you connect your mobile phone to the cameras WiFi and provide the credentials for the network you want to connect to. This device takes a different approach. Below are screen caps of the installation process. The first step is to either log into your EZVIZ account or create one and verify that account. Once registered you will start the device set up by scanning the cameras QR code. Once it recognizes the camera the next step is to connect to a network and this is where things are a bit different.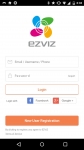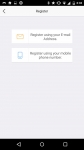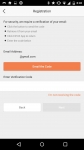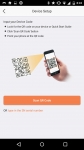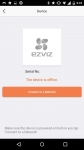 The first step is to choose wired or wireless which was strange since this device is WiFi only. But after selecting wireless, the app suggests the network your mobile device is currently connected to. Accepting this it will ask you to provide the log in credentials which will be pushed to the camera and ultimately connect the camera to your account and network. I did have some trouble getting this to push the credentials and found I just needed to move closer to the wireless router. Once I did the connection was established and I was free to move the camera back to my original location.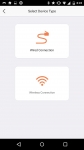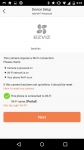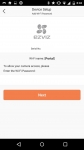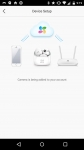 So at this point you have the camera online and tied to your account but you need to go through the menus to set things up the way you require for your application. When you open the app you will be greeted by the screen below, selecting the Menu in the top right will allow you to tweak a bunch of settings. You can toggle the audio, status and IR lights on/off as well as set up alarm notifications. Under alarm notifications you can schedule times you want alerts as well as adjust sensitivity and control sound mode. The sound mode is a novel little feature that allows you to signal with a short or long beep when motion is detected and recording has started. This drove my wife crazy since my son thought it was fun to make it go off, so in the end this got shut off but I can see this being very useful for an outdoor camera. This might make an intruder aware of a camera and make them think twice about proceeding.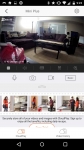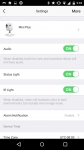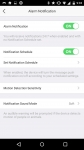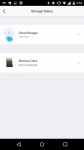 Another important thing to do is initialize your microSD card. Without doing this step the included card will not record anything when motion is detected. I would also suggest you change the camera password. At this point the camera is pretty much set up and ready for use.