Setup:
For both of these devices, and all current
D-Link
routers, you will need to download the D-Link Wi-Fi app to set these up. The setup is very straight forward, at least for the DIR-2660. In the app you choose to add a new device, then it asks you to scan the QR code on the device. Each step is very simple and the picture and description make it clear what you need to do.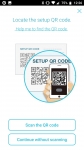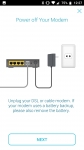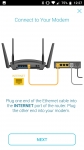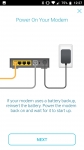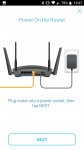 At this point the router will reboot and you wait for the LED indicators to turn solid white as described. Once that is complete you set the SSID for your network, password to connect, and set your Admin password. Next up it will ask if you want to auto update the firmware of the device. While some like to have more control over firmware changes I do think this has a lot of value for most users. Enabling this will ensure you will get any patches D-Link puts out for vulnerabilities they find. Most people aren't in the habit of checking to see if there is something available.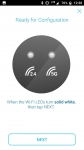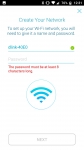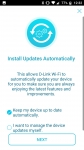 Next up you will have the chance to set up D-Link Defend and you are basically done. As you can see from the time stamps, basic functionality was done in 10 minutes and the reality is if I wasn't taking screen caps and writing notes it could easily be half that. So in general the D-Link Wi-fi app does a great job getting this DIR-2660 up and running.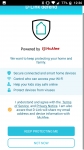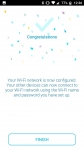 Where I wasn't so pleased was with the install of the DAP-1820 range extender. Again the app walks you through the steps to get it associated with your router and to enable the mesh network, I think some things could have been clearer. As with all of their installs, you scan the QR code on the device, then you are instructed to connect your mobile device to the wireless network. At this point you are instructed to plug in the extender near the router and wait for the orange light to illuminate. Once orange you plug in the included Ethernet cable between the router and extender. This is when the router starts configuring the extender to be part of the mesh network.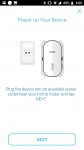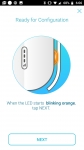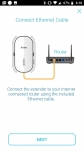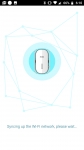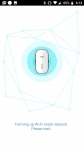 After a couple of minutes you will see the app indicate it is done configuring and you need to move it to a location between the router and where you want coverage. For me this is when things fell apart a little. So I was expecting a similar boot up time to what I saw during the set up, so after about two minutes I started to think something was wrong. After 5 minutes passed I was sure something had gone awry. Since the signal strength indicators never went green I reset the device and tried again. The second time I had the same issue. So when I returned to this later the same night I had a bit more patience and left it plugged in and just walked away. I don't know how long it took but certainly longer than five minutes and I think more than ten, but it did connect and show full signal strength. I am not sure if my unit was having a tough time getting the mesh network set up, or if this is normal, but it would have been nice if the app indicated that the process can take quite a while and to just wait.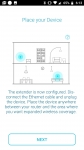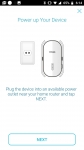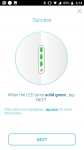 Once this device was connected, the app updated the network to show the two nodes available. I also like that it clearly shows that one or more of your devices have an update available. Again this is a nice feature for those that want to have manual control of this. At least you don't have to go digging through settings to see if there is something new available.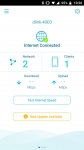 I won't go into all the settings as this would really just be a recap of what we covered in the D-Link COVR review which you can see
here
.