Packaging and Accessories:
Both of these
D-Link
products come in full color packaging and include everything you�ll need to get started. First we will take a look at the D-Link EXO AC2600 Smart Mesh Router (DIR-2660). As you can see in the pictures below, this Wi-Fi router comes in a typical box with a nice image of the router on the front as well as references to some of the main features like mesh, dual core processor, McAfee protection, voice control, and auto updates. The back has additional information regarding the McAfee protection and the 5 years of coverage they provide. I think 5 years is one of the longest coverages I have seen and is probably about as long as you could expect any router to be supported. It also has more info on the mesh capabilities and a URL to go to for more information. Since we were told that not all D-Link mesh capable routers will work together (ie COVR and EXO product lines) I would have preferred this was clearly indicated here. Especially since the URL listed for more info gives a 404 error.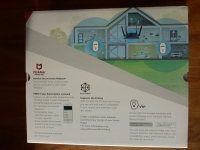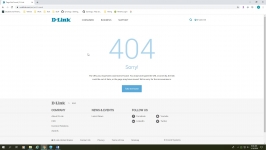 One end of the box has info on the speed test function, auto update, and a picture showing the layout of the device. The other end has specifications for the unit and info about the app. Flipping one of these opens allows you to slide out the cardboard tray holding the device and accessories. Besides the obvious (DIR-2660) router inside, you will find your power supply, a short Ethernet cable, voice assistance guide, quick install card, and simple setup guide.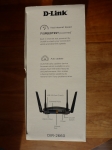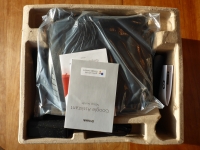 The D-Link EXO AC2000 Range Extender (DAP-1820) comes in a significantly smaller box. On the front there is a picture of the DAP-1820, as well as mention of the AC2000 connection speeds, signal strength indication, mesh capability and Gigabit port. The back discusses mesh capabilities and references the same bad URL mentioned above. One side has some brief specs and the other discusses mesh again, but at least this time mentions compatible EXO products. Flipping the lid open you will find the DAP-1820 under the quick install card and quick install guide. Under the device you will find an included Ethernet cable.