Setup:
After several reviews, my biggest issue with D-Link to this point is the multiple platforms they use for their various products. As I mentioned in another review, you need to use mydlink Lite to set up the camera, but once set up you can use mydlink Home. To further complicate things, the box also indicates you can use mydlink Plus. This app does come with a fee though, and I would be more than willing to spend the $0.99 but I have no idea what this would do that I can't do in the Lite or Home version. Just seems silly to me that there are so many platforms... In my opinion, the time spent to update several different apps would be better spent making one really good version. But besides that, the install is pretty straight forward. In this case I did the install using the WPS set up and it went quickly. I did have a few hiccups at first, but then got it on my network with minimal effort.
After opening the mydlink Lite app you will see a current list of devices linked to your account. At the bottom you can choose to add a new camera. This will bring up the QR Code setup page. Even though I had the card I did the manual set up, so I chose No.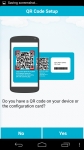 After that you choose the camera you are adding from the list of model numbers, in this case the DCS-2630L. Then you will confirm the hardware version. As you can see D-Link does an excellent job of walking you through the set and making it very easy for even the non-tech types.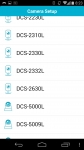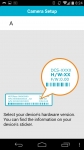 Following the steps indicated in the pictures is really quite easy and intuitive, the only step I can see some confusion with is one which tells you to press the WPS button on your router. If you aren't paying attention you may press the button and then press ready, but you will notice there is a number 1 indicated and there are three dots below the picture indicating there are two more steps.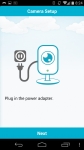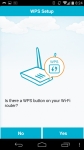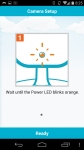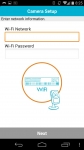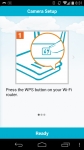 Once your camera is connected you can choose your password, then it will automatically set the time zone and ask if you want the device added to your current account. Then it will bind the device to your account choice.