The Basics:
In this section we'll go over the physical features of the D-Link DIR-885L, and the most prominent has to be the glossy red finish. It's like the candy apple paint job of a sports car, and it is definitely as attention grabbing on this router. The device's shape is a bit like a space craft or stealth fighter, and with the four antennas attached it looks a bit like a quad-copter drone. I have never used a router that had so much attention paid to its aesthetics, but as long as it works well it can look like anything it wants. In general I prefer my wireless routers and access points to be understated so they blend in to the surroundings as well as possible, but with this one I will have to come up with a new approach to placing it in the most useful location.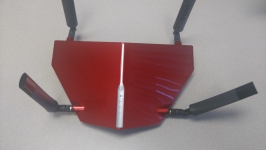 The two images below show the top of the device, providing a bit of a look at how the antennas connect, but also showing the indicator strip right down the middle of the device. This silver strip has indicator LEDs to show power, connectivity, wireless bands, and USB port status.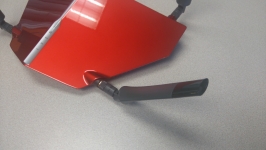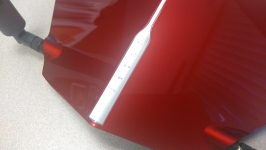 The next two images show the back of the device, where all of the connections are made, as well as the location of two of the four antennas. From left to right on the back of the router we have the router/extender mode switch, reset button, WPS button, USB 3 port, four Gigabit LAN ports, one Gigabit WAN port, power button, and power connection. What I would have really liked, is that the switch allowed you to choose router, extender, or access point mode. Just like the D-Link DIR-880L (
reviewed here
), you can set this router up as an access point, but not as conveniently as I would like it.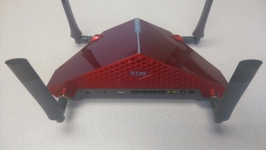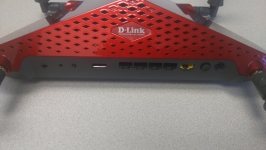 The next two images provide some looks at the D-Link DIR-885L from other angles... And from any angle the device is pretty cool looking.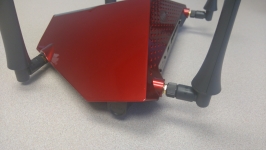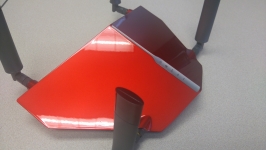 Finally, we have two shots of the underside of the device. In addition to being well ventilated, there is a bunch of information under here in case you need a quick reference. Default Wi-Fi credentials are printed here, and a guide to all the rear panel connections can be found here, as well.