Conclusion:
The Bond device does what it says it does, and does it well. The app could use some polishing up, but the overall functionality is quite good. I would like to see some basic functionality added to the app, like scheduling, but I suspect this will be coming in future versions. In the past if you wanted to have smart fans you really only had two options; purchase new fans (a few hundred dollars each) with controls built in or replace the switches (about $40 each) with smart fan controls. Both of these options require wiring and for some that is a non-starter, but the end result is likely to be a more robust control platform.


For instance, either of these two set ups would know for sure the current device state, so you know when it is on and when it is off. The Bond can be set to track the state of the light but it could miss a remote command and therefore be out of sync. Turning the light on when you wanted it off and vice versa. Besides having a more robust control, if your fans don't already have remotes installed the Bond device can end up being more expensive. Even at $20 per receiver you won't break even until you hit 5 fans. Where this device really shines is if you already have remotes or have other IR and RF devices you want to control. Then your cost per device can be as low as $17 versus about $40 for hardwired. Ultimately, for about
$100
from sources like
Amazon.com
, this can be a very cost effective solution to automate your fans or really any RF or IR device. It offers easy set up and use as well as great flexibility in how you integrate it with your current HA platform.
For it's novel approach to automating RF and IR devices, as well as its ability to do it well, the Bond Home Smart Ceiling Fan Controller earns the Bigbruin.com "Great idea" and "Recommended" awards.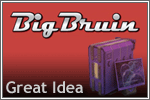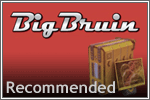 Pros:
» Works with a wide variety of RF and IR devices, though some are not officially supported.
» Very easy to set up and get going.
» Amazon Alexa, Google Assistant, and IFTTT support.
» Can cost less than hardwired solutions
» RF range is very good.
Cons:
» App needs some polishing and added features like scheduling to be complete.
» No Homekit support, if that is your sort of thing.
» Max of 6 devices per Bond unit.
Please drop by the Bigbruin.com Forum and feel free to post any
comments or questions
.