Setup:
After downloading the Bond app from your respective store you are ready to set up your account. After this you will simply follow the prompts to "Add a new one." As you can see in the screen caps below the process is very easy and fairly typical for a device like this. First you connect to the device via Wi-Fi, then provide it with the proper credentials for your network. After that the device will do some configuration in the background and present you with a screen indicating that you are done. Well you are sort of done.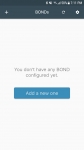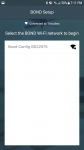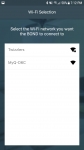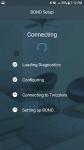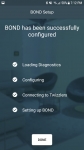 After you have completed the steps above, your Bond device set up is complete, but it won't do anything. To make it useful, you'll need to get one of your remotes for a device you want it to control. In my case the first device I wanted to connect was the master bedroom ceiling fan. This fan is controlled by a Hampton Bay remote (FCC ID KUJCE10010) as can be seen below. After you tap the "Done" as indicated above it will automatically send you into programming mode. First you select the type of device you want to control and proceed through the detailed steps as shown below. The first time I did this step I hit the reverse button, and while it was recognized immediately by the Bond unit and functioned it did not pre-program the rest of my buttons. So I cancelled out of that set up and tried again. This time I hit the "Low" speed button. This time after confirming the button works the unit found the remote and pre-populated the rest of the buttons. At this point you have basic functionality over your fan from anywhere you have internet access.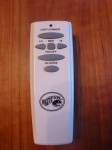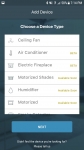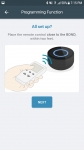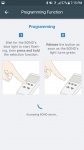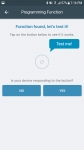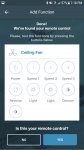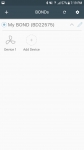 But to make this device truly be smart you'll want to set this up with Google Home, Amazon Alexa, and/or IFTTT. Initially I set this up with the Amazon and IFTTT. Doing this is also pretty easy; for IFTTT you'll open your app and search for Bond. Once you find the applet you want to run you turn it on, and it will walk you through the process of signing into your Bond account and authorizing IFTTT. In the case below I decided to set it up with my existing ecobee thermostat. To set up you simply tell it which thermostat to use as its trigger and what that trigger should be.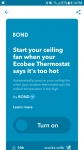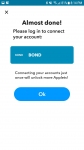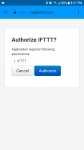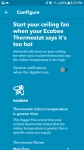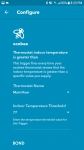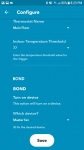 Connecting the device to Amazon Alexa is equally easy; first you have to search out the Bond Home skill and enable it. After Alexa searches for new devices you should see them listed. I did find it somewhat confusing that Alexa added two devices for the fan, one that actually controls the motor speeds and one that controls the light. Not sure why this is the case but it isn't quite as intuitive as how the Bond app groups these together.