Performance (continued):
Charging the Kindle tablets also proved to be no issue for this charger. I even sat in the garage streaming a movie on my son's tablet and found the charger to be up to the task. This had been an issue on the same vacation, he was streaming movies from a Kingston MobileLite and after a few hours it was dead. With this charger I was able to add capacity even with a movie playing.
As I mentioned earlier I don't have any devices currently that support Qualcomm's Quick Charge 3.0 standard which is engineered to charge devices up to 4 x's faster than conventional charging. It is powered by INOV (Intelligent Negotiation for Optimum Voltage) technology for fine-tuned power output and more optimized charging cycles. It is 45% more efficient than their previous generation Quick Charge 2.0 standard. All this sounds great, but I was wondering what would happen if I plugged a non Qualcomm certified device into this port. As it turns out the Moto G3 charged at basically the same rate as the AiPower port. In the screen cap below you can see the G3 started with 33% battery when I left work and an hour later was sitting at 76%, for a net gain of 43%. This compares well to the AiPower port which had a net gain of 44% in one hour. This makes the charger that much more versatile.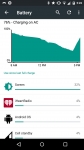 So, now that I have proven both ports provided the same charging capacity for my G3 I wanted to verify that the PSUs were indeed separate and were not affected when both were in use simultaneously. For this test I plugged the G3 into the AiPower port and the Nexus 5X into the Qualcomm Quick Charge 3.0 port. In the end I saw no difference in charge rates, the Moto G3 was adding capacity at about 44% per hour and the 5X was adding at 56% per hour. The charger did get a little warm after about 15 minutes but nothing that would be concerning.
With all this great performance I did find one thing missing on this device. Unlike many of the cheap Ebay chargers there is no LED to indicate when it has power. At first I really didn't care because the phone will let you know if it is working or not. Well fast forward a week and the battery in my wife's truck was dead. Turns out the 12V source I plugged this into is not switched and since she hasn't been driving all week and the temps have dropped into the single digits the battery just got pulled down. A day on a trickle charger took care of the issue, but had I known this port wasn't switched I wouldn't have left it plugged in. So please double check your power ports before leaving this in place.


Conclusion:
While I was not able to directly test the Qualcomm Quick Charge 3.0 capability of the
AUKEY
CC-T7, I have little doubt this device is capable. It comes with a long warranty, feels solid and charged all my other devices fast. It feels solid and stays put in the 12V power source and even comes with a high quality USB cable. At $8 it was an absolute steal, but truth be told after using this for a bit now I would pay the full price of $15. But luckily it is currently on sale for $12. So I can save few bucks and make sure I have one for each vehicle and maybe a few more for stocking stuffers.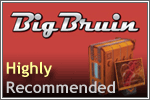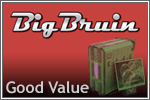 Pros:
» Charges all devices quickly
» Great price
» 24 month warranty
» Comes with a quality micro USB cable
Cons:
» No LED to indicate power
Please drop by the Bigbruin.com Forum and feel free to post any
comments or questions
.