Packaging and Accessories:
The lock comes in a familiar style package; there is a full color descriptive sleeve over the plain but well laid out box. Inside the box the lock and pieces are all securely contained as you can see below.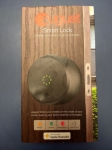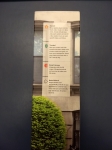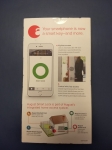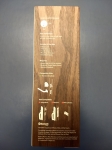 Included in the box are the motorized lock body, the heavy duty mounting plate, (3) lock adapter couplings, some masking tape, terms and conditions, and a quick start guide.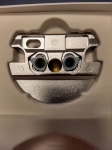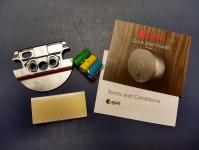 The Basics:
This device really is quite large and it is a little overwhelming at first. But as you can see in the pictures below the shape is round with a textured edge for manual operation. This one came in the dark gray color but silver is also available. The matte front cover with August logo is held in place with (3) magnets and when removed you have access to the batteries. Through this cover the lock will display its status telling you when it is locking or opening. Red indicates locked and green is open, which is quite intuitive.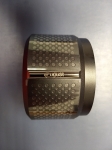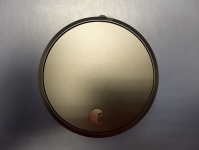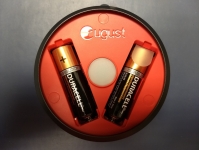 The heavy duty mounting plate has through holes for the screws on a pivot. This allows the lock to mate with a multitude of locks. There is a list on their site letting you know what locks are compatible, but to be honest, most people have no idea what model lock they have. So if you know, check the list, if not you can make use of the 30 day money back guarantee.