Low Noise Socket 1156 Heatpipe Cooler Shootout
Testing (continued):
The next set of graphs show how each cooler performed under our load conditions. As you can see, the winners are a little more clear-cut this time around. While the stock Intel cooler is still adequate at taming the heat from our Core i5 processor, it is a full thirteen degrees hotter than the nearest competitor. With its 140mm and 120mm fans, the Noctua NH-D14 bests the crowd by a two degree margin in the CPU category, as well as creating enough airflow around the socket to best handle the heat generated by the voltage regulators. Despite the fact that it is giving up fan size and at least one heatpipe, the Thermaltake Silent 1156 does an admirable job.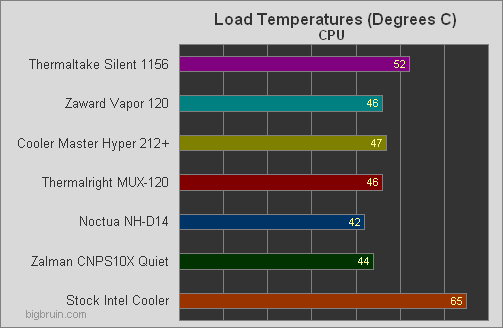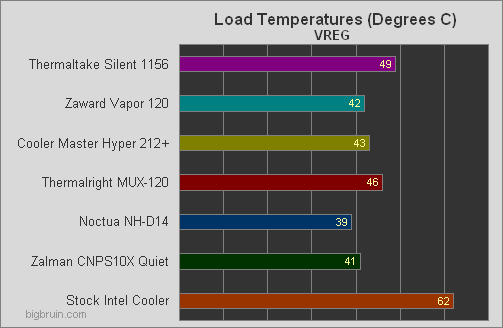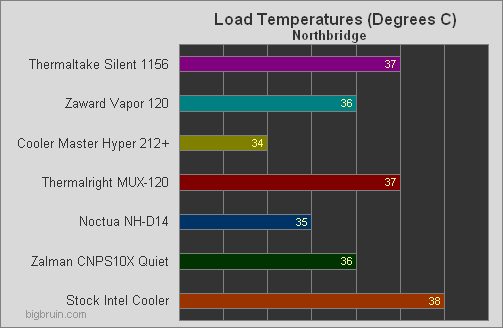 ---