Testing (continued):
ATTO Disk Benchmark v2.47
ATTO Disk Benchmark
is a standard benchmark that tests read and write speeds which are presented in MB/s, and a higher score is better. While ATTO has a wide range of results, we will look at the results of the 64KB and 8MB read and write tests.
ATTO provided pretty similar results to CrystalDiskMark with the largest difference being close to 1MB/s. On the 8MB Read and Write tests, the scores were identical for the Ineo I-NA321U+ and the SATA 6Gb/s connection, and this leads me to believe it is a limitation on the hard drive, not the connection or docking station.
64KB Read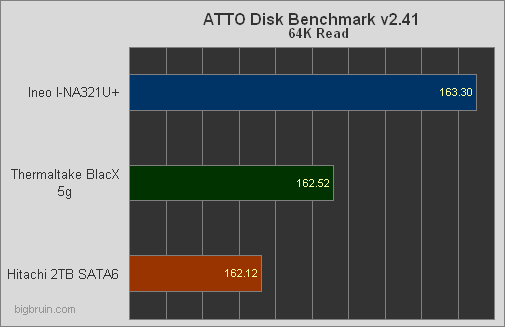 64KB Write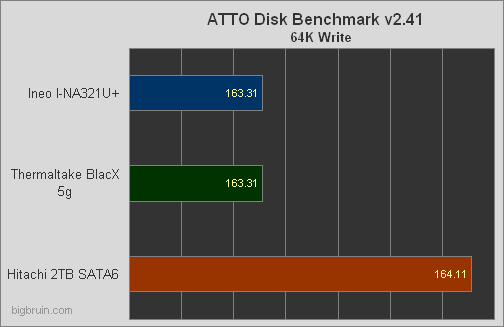 8MB Read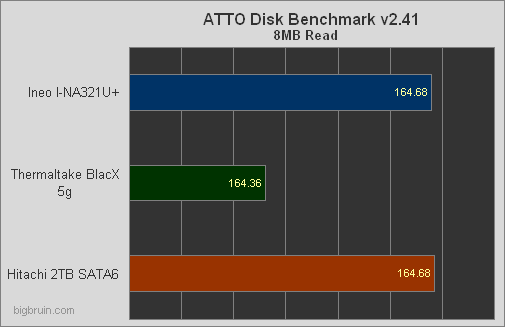 8MB Write