Testing (continued):
CrystalDiskMark 3.0.1 x64
CrystalDiskMark
is capable of testing sequential and random data transfer speeds for drives. All tests in CrystalDiskMark were conducted using 1000MB test files, and the average of three test runs are presented in the charts below. In these tests, the higher the score the better the performance.
While the charts make it look like there is a big difference between the scores, in reality, the difference was pretty small across the board.
During the Sequential Read test, the difference across the board was less than 2MB/s. With this small of a difference a user won't notice a thing.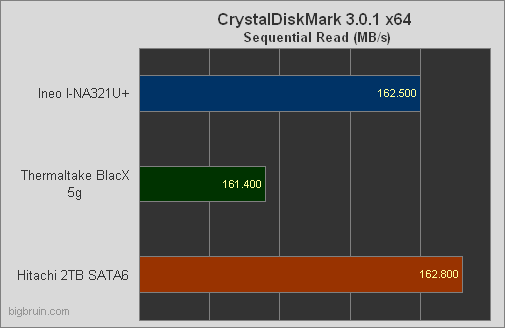 Here the difference was slightly larger at 5MB/s, while this is a small difference it is possible that over a large transfer this could be noticed, however the impact won't be very big.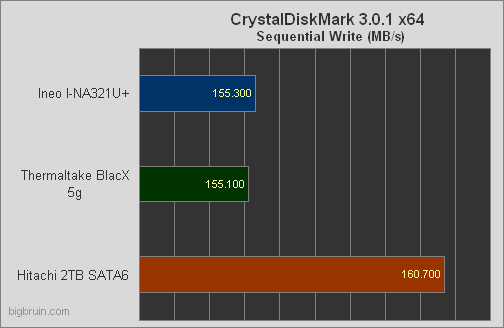 Here are some interesting scores, both of the docking stations included performed better than connecting directly to the motherboard! Keeping in mind the difference is a small 2MB/s.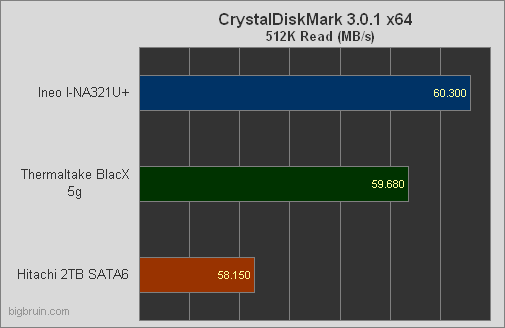 With this chart, we are back to what I expected to see; the motherboard connection is the fastest by around 4MB/s.