Posted: February 23, 2004
Author: Jason Kohrs
Manufacturer: Enermax / Maxpoint
Source: N/A - Search PriceGrabber for Best Deal

Enermax has a strong reputation for producing high quality computer components, and the lineup has grown steadily since the days when they were known mainly for their power supplies. Enermax first started producing computer components in Taiwan back in 1990, and just recently launched a subsidiary, Maxpoint Computer, Inc. in southern California.
The Enermax CS-10182-BA Server Chassis is one of the offerings in Enermax's line of cases that incorporates many high quality features you might expect from an Enermax product. The case has been described as being a "version of the Chieftech factory model", based on the same structure of the ThermalTake Xaser III chassis. Although the Enermax CS-10182-BA shares many features with the Xaser III, it does not share the same price tag. Forget the 'deals' on PriceGrabber, Newegg offers the CS-10182-BA for $68.00, which is significantly less than any of the Xaser III's can be purchased for. Let's take a look to see what you get...
The "stock" CS-10182-BA, with the solid side panel, is pictured below...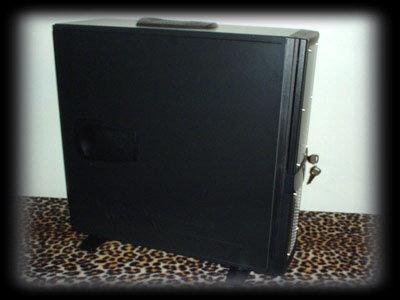 If you can find one for sale, a window modded side-panel version is available...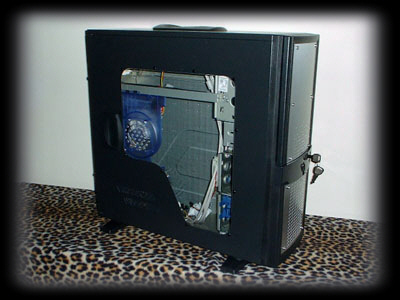 Features:
1. Heavy Duty ATX/Entry server Chassis
2. Enhanced system safety: chassis intrusion mechanism and front panel key lock
3. Screwless design for quick and easy assembly
4. Easy access HDD cage: Hidden HDD cage opening faces to side panel
5. Top access I/O ports
6. Flexible selection for PS2 or Mini Redundant PSU
7. Best Ventilation and excellent EMI shielding
8. Support Dual Zeon Motherboards
9. Stylish Aluminum Front Panel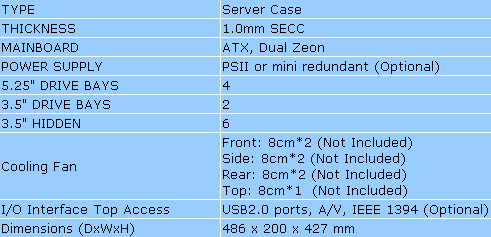 The CS-10182-BA has the 7 case fan locations as described in the chart above, and is shipped including three 80 mm fans... two rear exhaust fans and one top exhaust fan.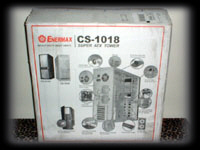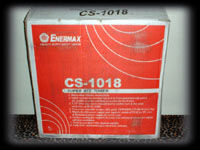 When the case was delivered, the first thing I noticed was that the box is massive (although the above pictures don't do it justice). I picked it up and thought that I had accidentally been shipped a complete computer because it was so heavy. As it says in the description: "the case is 46 pounds strong". The main material of construction is steel (and plenty of it), with accents in plastic and aluminum. As a point of reference, you can see the size of the CS-10182-BA side by side with a generic midtower ATX case below. As well as being much taller than the midtower case, it is also several inches deeper.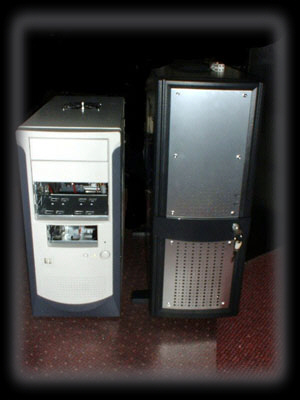 Please read on to page two for more on the Enermax CS-10182-BA... Next
Page 1 | Page 2 | Page 3 | Page 4 | Page 5 | Page 6 | Forum | Review Index