Testing (continued):
Left 4 Dead 2:
Left 4 Dead 2 is the sequel to the very popular Left 4 Dead. Not only does it have strong multiplayer gameplay, the single player campaigns are really fun to play as well. For this game we turned all of the settings as high as they could go and we set our AA at 8x and our AF at 16x.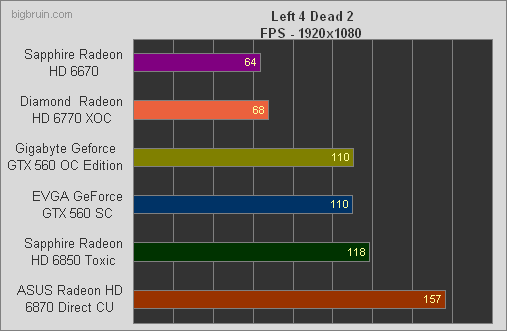 The Sapphire Radeon HD 6670 had no problem at all with a DirectX 10 game. It gave us more than respectable numbers even with all those zombies on the screen trying to eat our brains. Not even a full on zombie horde could slow the Sapphire Radeon HD 6670 down enough to make the game choppy or lag at all.