Testing (continued):
Thermal Testing:
Since an area of concern with graphics cards has been keeping them as cool as possible to achieve the best performance, we are going to take a look at the temperatures of the cards at both idle and a full load. To give the cards a full graphics load we used the game Aliens vs. Predator. There are quite a few spots in this game that take the card all the way to 100% utilization. Once we got the cards to 100% we let them sit for approximately 30 minutes and then we recorded the highest temperature. For the idle results we let the system sit at idle with nothing running for 30 minutes and we recorded that result as well.
Here we get a look at a GPU-Z chart that shows us the Sapphire Radeon HD 6670 in it's idle state. We can see that at idle that the core clock is only at 150 MHz. So that is good to see it going into power saving mode when it's not really doing much.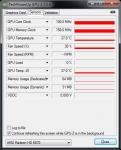 Here we can see the very same GPU-Z chart a little while later when we ramped it up to a 100% load. Using the full 800Mhz of the core clock and the full 1000 MHz of the memory clock. If you take a close look at the chart you will see that even at a full load the fan to cool the card is only running at about 60%. With that being said, even at the full load the card was still very quiet and could barely be heard outside the case.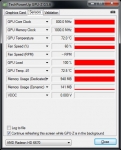 Now lets take a look at the actual temperatures that we ran into during our testing.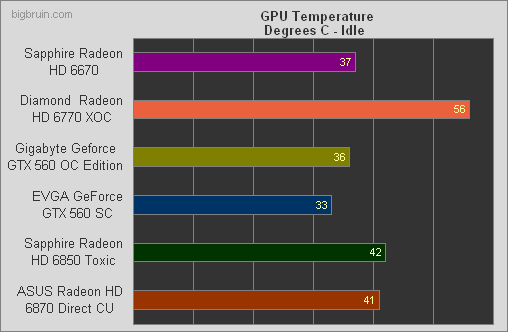 Of all of the video cards I have tested I expected this one to have a really low temperature simply because it didn't have an external power source to help ramp things up. Not that it did poorly, as a matter of fact is was right on par with the rest of the Radeon 6000 series.