Testing (continued):
Windows 7 Experience:
Windows 7 includes a utility to analyze the performance of a few critical system components, and we will consider each test included in the suite. Higher is better for these values, and the highest possible score is 7.9. No surprise in the processor benchmark since our CPU is overclocked by a good 30%.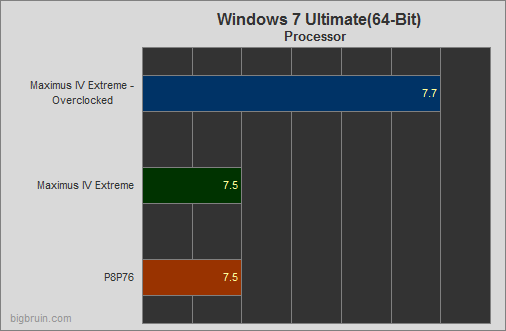 The gaming graphics are a three-way tie...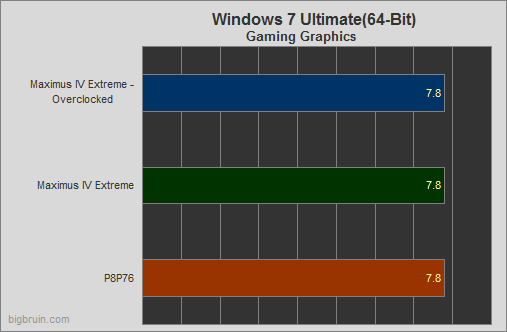 ...as are the overall graphics.
No shocker here as we've seen hard disk performance degrade when we overclock the Maximus IV Extreme. Same issue exists with our board at stock CPU speeds.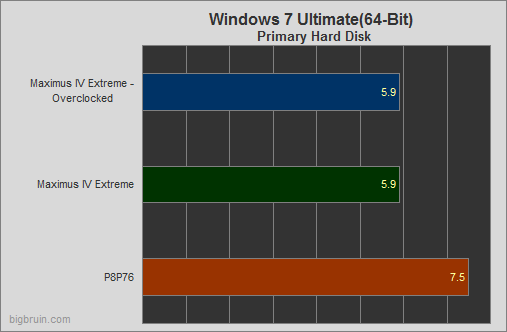 Lastly, as expected, the overclocked speeds produce great results - matching the 7.9 maximum value for the test.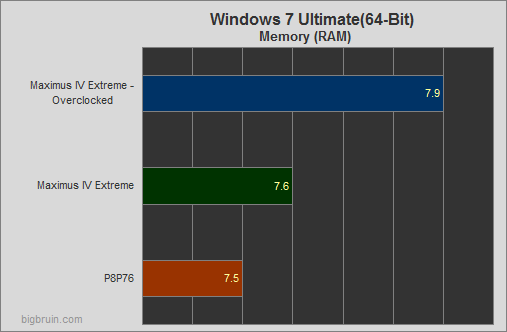 Unigene Heaven 2.5:
Unigene recently released their Heaven v2.5 benchmark, and it is an entertaining way to analyze the DirectX 11 performance of compatible graphics cards on this operating system. This test is being included in here just to see if the DirectX 11 gaming performance is influenced by either motherboard, or by the our mild overclock. In another repeat, the stock Maximus IV Extreme is good, but overclocking it takes it to the next level.